---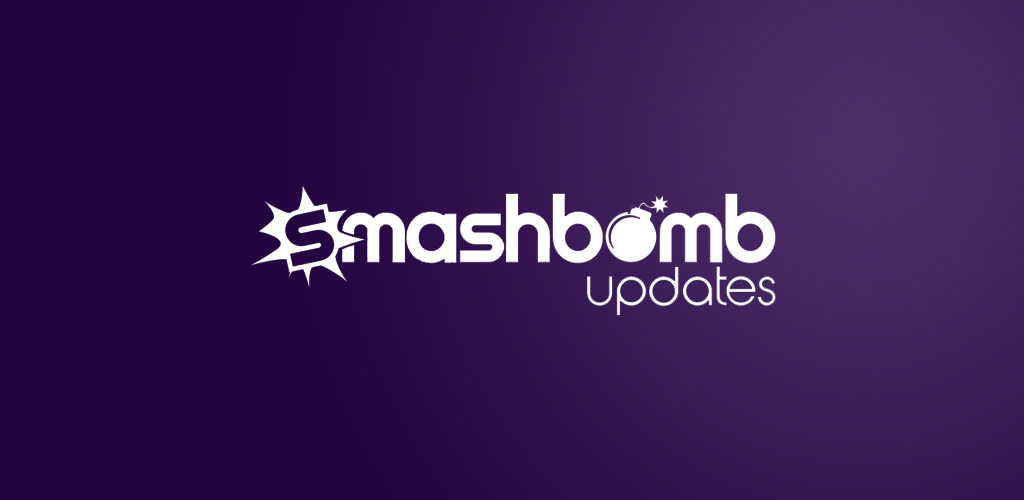 25

Sep 2019
See Smashbomb in more places than ever (v.19.09.25)
It's not been long since our last update for Smashbomb – but here we are again with even more new bits!
Moving Day
When we looked at Smashbomb and what would be an improvement, we started at the core premise: ratings.
So why not make it easier and more visible to do that on items?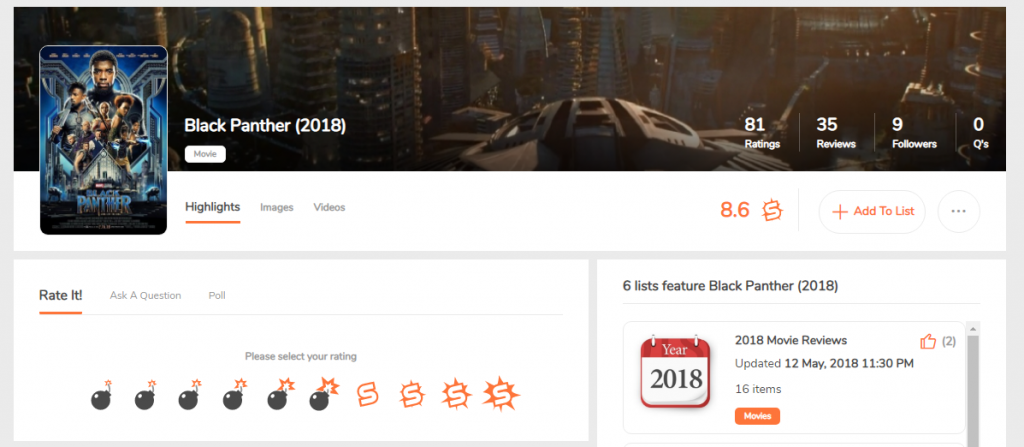 Now instead of having to scroll down past all the film info, images, and videos (not that they're not important) – you'll find the rating bar right at the top ready for you to tell us what you think!

Did someone say widgets?
Since at Smashbomb we love working with blogs to give you the best content and the promotion that bloggers deserve – we thought it was time to give back 🙂
Introducing our whole new feature: Widgets!
Found in the Profile Bar, under Account settings, you'll see our shiny new tab for the Widgets.
For all of you that aren't familiar with Widgets, think of it as a little bit of Smashbomb that you can take and put on your own website or blog *heart eyes*.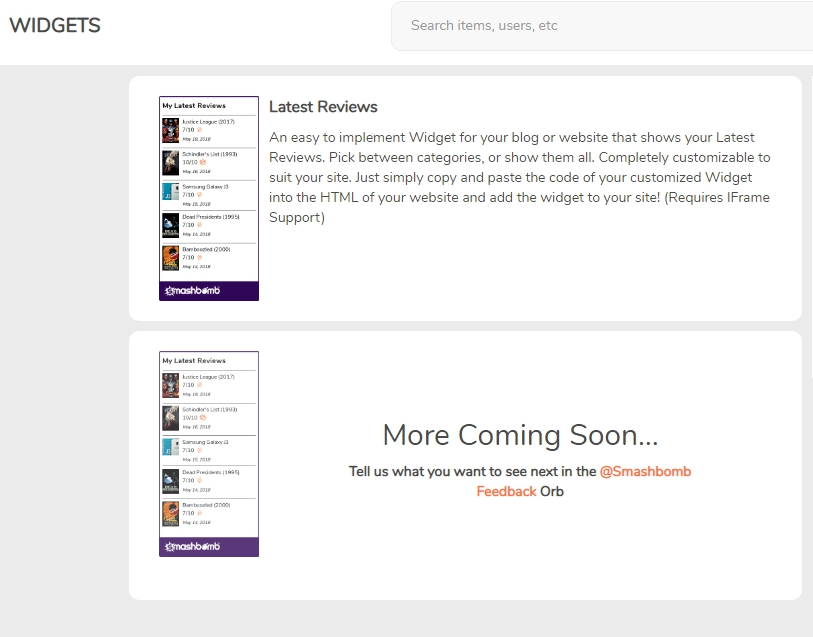 The first Widget we're implementing for Smashbomb is the 'Latest Reviews'. This little add-on will give all the readers of your site or blog an insight into the most recent of your ratings on Smashbomb.
You can pick from any specific category if your blog is suited towards a certain topic of entertainment… or you can show all categories for a real mix of spices.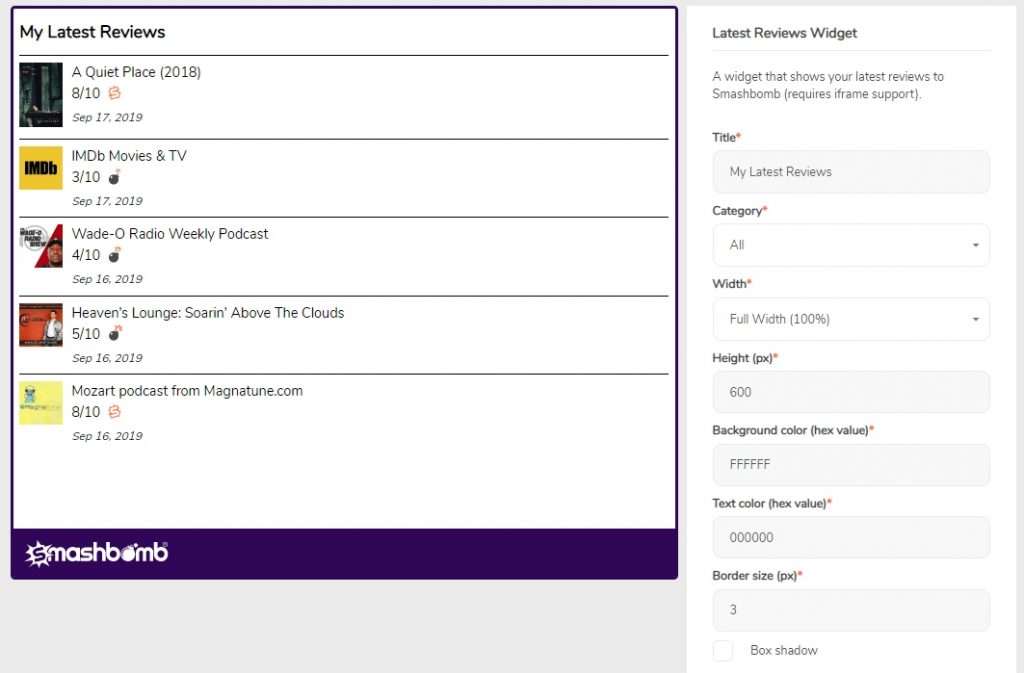 Did I also forget to mention that the widget is completely customizable in size and color! Not that I wouldn't recommend Smashbomb's own purple and white 😉 Feel free to express yourself and let it suit your blog!
Once it's all designed to your unique style, all you need to do is copy and paste the generated HTML code at the bottom and paste it into your website – could it be any easier. The only thing to take into notice is that the widget does need IFrame support.
More Coming Soon
On the Widgets page, you'll see a 'More Coming Soon' section, and that's because… there is more coming soon.
As a little hint, think specific! But let us know what you'd like to see next on Smashbomb.
Happy reviewing 🙂