---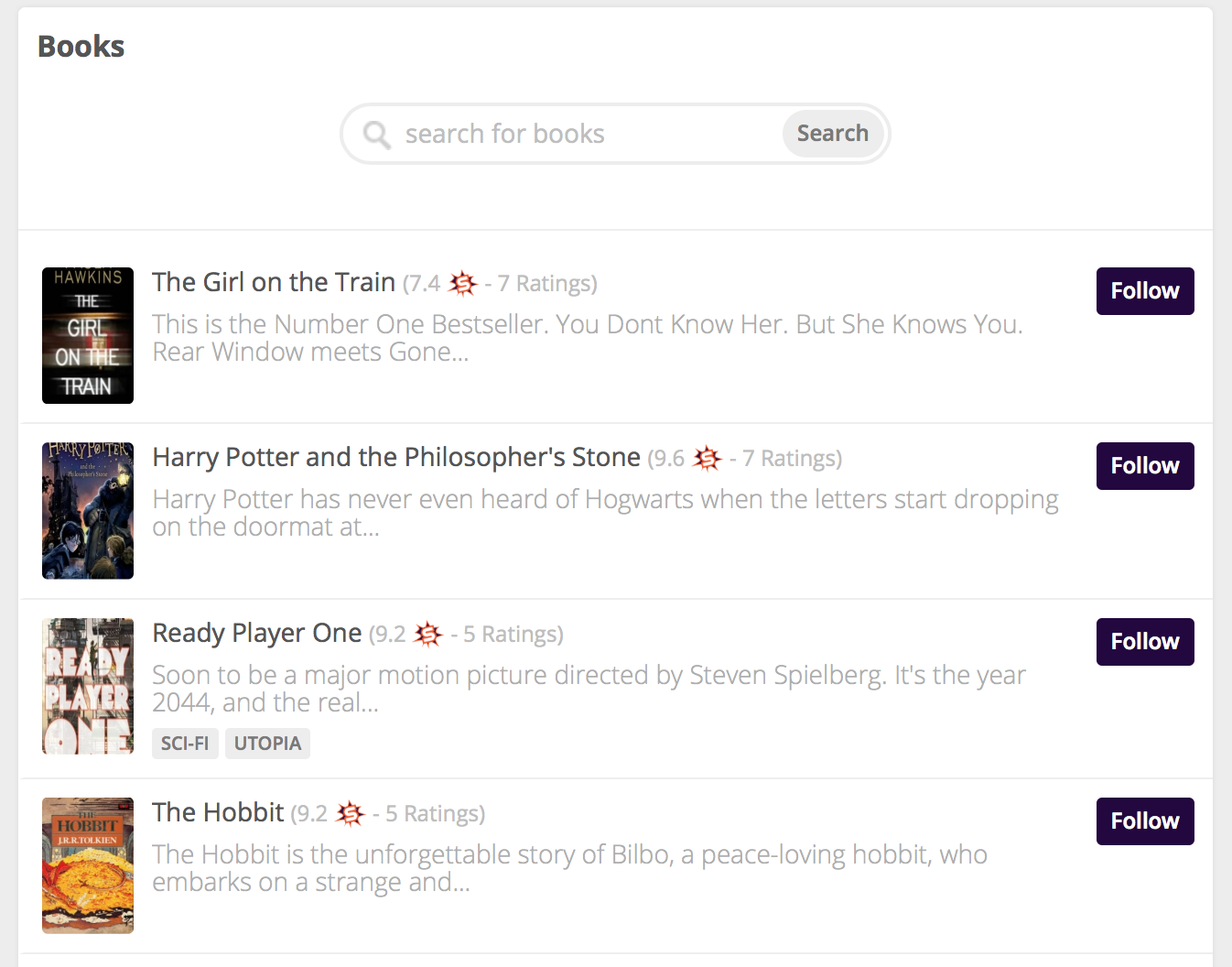 25

May 2017
Beta Testing Update – May
May has been a great month so far with many more beta testers joining us and giving feedback – thank you! As before, we thought we would give you an update on progress. We are getting there!
A few things we have done this month:
added a new category (books)
added an 'Invite My Friends' feature for all users (accessible from profile dropdown menu)
started to implement an entirely new app and registration/login design
made a large number of interface layout changes to make the website more intuitive to navigate
improved the auto-suggest functionality for the Smashbomb search engines
changed the old first/name last name format for users to 'Display Name'
added a rating limit to one rating per item (refreshed every 4 weeks)
make headings on titles a required field to improve the quality of ratings
added the ability to create items with duplicate titles (to accommodate remakes, etc)
changed the app sharing options to use our new Twitter account (@smashbomb)
over 100 different tweaks and bug fixes
What's next?
improve the design and look/feel of the app, and the login/register page
new categories: music, games, apps, places, products, companies, events, to name a few
kudos and rewards: introduce our kudos points system and related user rewards
introduce suggestion engine, and category portals
improvements to the new user onboarding process (build, experiment, learn!)
improve the help and support touch points for new and active users
build the developer API
improve data and image accreditation for copyright holders (fair use credits)
warn users of incomplete profiles (complete profiles = more followers!)
ongoing user interface improvements
ongoing bug fixes
I hope this gives some insight as to where we are at this time, and we thank every single last one of you that has helped so far with feedback and by being active on the website.
We still need more testers!