---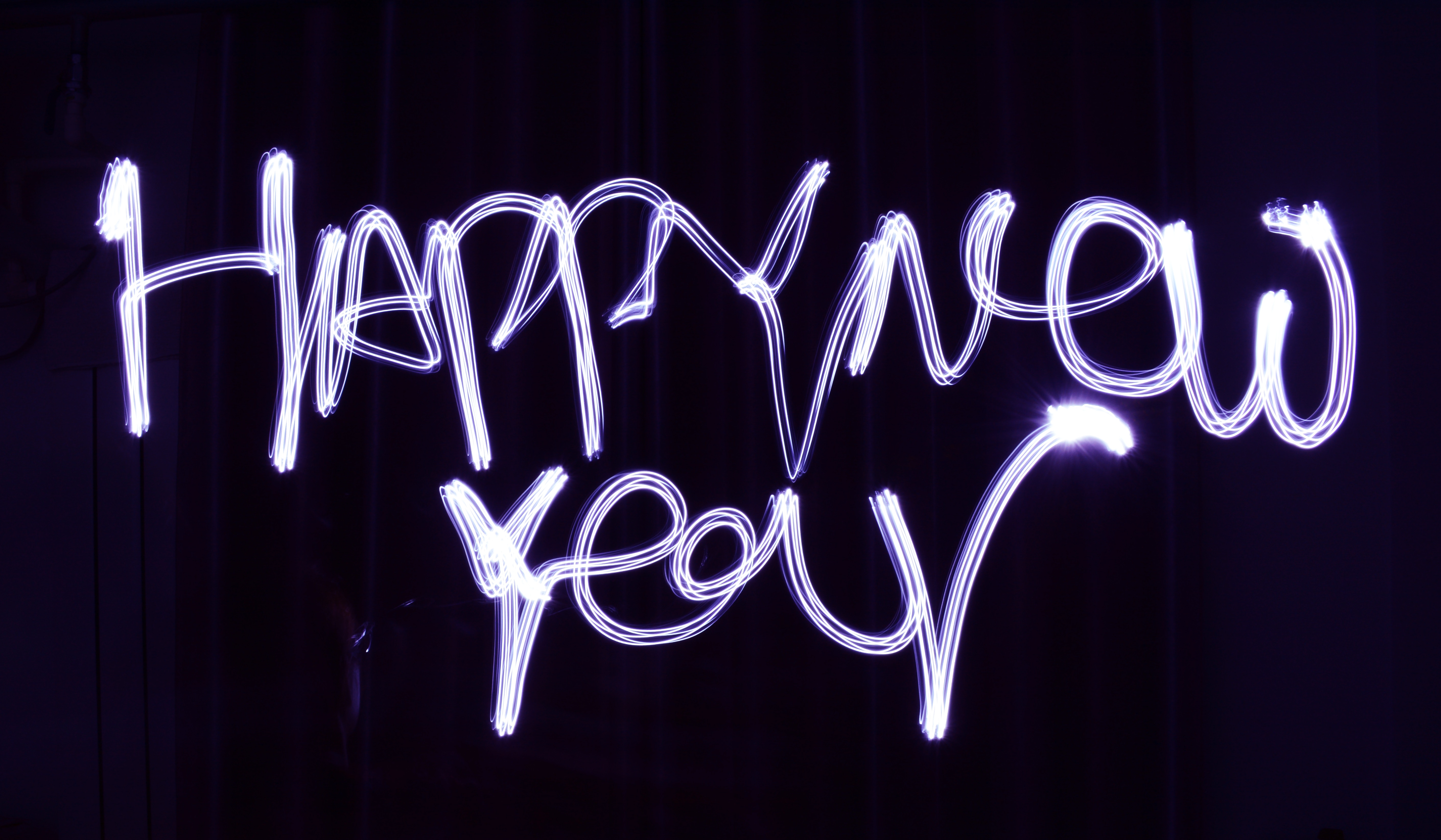 08

Jan 2019
Celebrate the New Year In Style With Smashbomb! Part One
Welcome to 2019!
This is going to be a massive year in so many aspects, with many anticipated movies, TV shows, books and new music being released. Smashbomb has so many exciting things happening this year, (starting with our new user interface coming soon) that we can't wait to get started.
Let's take a look at a few bits in store for 2019…
Apps
No one can deny just how much apps can help with the day to day activities; from reminding us where we are meant to be, to reminding us to breathe and keeping us busy when we decide to stay home instead of going on a night out.
Here are a few of our trusty favourites from 2018 to help improve your 2019…
Get Organized!
Dropbox is a modern workspace designed to reduce busywork, bring your files together in one central place, and safely sync them across all your devices—so you can access them anytime, anywhere.
Finally, there's one place to manage all your finances with ease. Mint is the free money manager and financial tracker app from the makers of TurboTax that does it all.
Get the most out of your closet – for the price of a latte or a gossip magazine, you could have a closet assistant for life! Stylebook has over 90 features to help you curate your closet and get more out of what you own! Import your actual clothes, create magazine-style outfits, plan what to wear, create packing lists and learn more about your wardrobe with statistics like cost per wear – in this totally customizable app!
Shoeboxed is a no-brainer for anyone who needs to track their receipts, mileage and business cards without the added pain of manual data-entry. Shoeboxed really does all of the work for you!
Keep Busy!
Flipboard organizes the world's stories. Download it to get news for all your passions, in one place.
Get the official Reddit app to discover all the top trending topics, breaking news, viral videos, funny jokes and hot memes.
Your central place to organize, read, and share the information you need to stay ahead of the next big trend in your industry.
Books
For any bookworm, the new year is a perfect time to jump on any books that they have on their list. The new year brings so many new books to our shelves and we can't wait to find out what you think of them. Here are a few of our most eagerly anticipated;
Face your demons . . . or feed them.
Nikolai Lantsov has always had a gift for the impossible. No one knows what he endured in his country's bloody civil war – and he intends to keep it that way. Now, as enemies gather at his weakened borders, the young king must find a way to refill Ravka's coffers, forge new alliances, and stop a rising threat to the once-great Grisha Army.
Yet with every day a dark magic within him grows stronger, threatening to destroy all he has built. With the help of a young monk and a legendary Grisha Squaller, Nikolai will journey to the places in Ravka where the deepest magic survives to vanquish the terrible legacy inside him. He will risk everything to save his country and himself. But some secrets aren't meant to stay buried–and some wounds aren't meant to heal.
Shane has been doing college all wrong. Pre-med, stellar grades, and happy parents…sounds ideal — but Shane's made zero friends, goes home every weekend, and romance…what's that?
Her life has been dorm, dining hall, class, repeat. Time's a ticking, and she needs a change — there's nothing like moving to a new country to really mix things up. Shane signs up for a semester abroad in London. She's going to right all her college mistakes: make friends, pursue boys, and find adventure!
Easier said than done. She is soon faced with the complicated realities of living outside her bubble, and when self-doubt sneaks in, her new life starts to fall apart.
Shane comes to find that, with the right amount of courage and determination one can conquer anything. Throw in some fate and a touch of magic – the possibilities are endless.
Peace Talks (The Dresden Files, #16) by Jim Butcher
Peace Talks is still being revised and we are still waiting for a blurb and image for this book. But, we can't wait to find out!
Movies
This year is going to see so many amazing movies come to the big screen, from Disney classics to the Marvel Cinematic Universe. We are hoping to see so many reviews on the biggest movies of the year. Here are some of our favourites to look out for;
Set in 1995, Captain Marvel follows Carol Danvers, a former U.S. Air Force fighter pilot, as she turns into one of the galaxy's mightiest heroes and joins Starforce, an elite Kree military team, before returning home with new questions about her past and identity when the Earth is caught in the center of an galactic conflict between two alien worlds.
From Disney Live Action, director Jon Favreau's all-new "The Lion King" journeys to the African savanna where a future king is born. Simba idolizes his father, King Mufasa, and takes to heart his own royal destiny. But not everyone in the kingdom celebrates the new cub's arrival. Scar, Mufasa's brother—and former heir to the throne—has plans of his own. The battle for Pride Rock is ravaged with betrayal, tragedy and drama, ultimately resulting in Simba's exile. With help from a curious pair of newfound friends, Simba will have to figure out how to grow up and take back what is rightfully his.
Adrift in space with no food or water, Tony Stark sends a message to Pepper Potts as his oxygen supply starts to dwindle. Meanwhile, the remaining Avengers — Thor, Black Widow, Captain America and Bruce Banner — must figure out a way to bring back their vanquished allies for an epic showdown with Thanos — the evil demigod who decimated the planet and the universe.
Music
Every year there are soundtracks and albums cast a storm in the charts and seem to never leave. Although it is hard to guess what will be hits and what will fail, we can't wait to find out what you guys think.
There will be so many amazing albums and singles released, but here are some of the albums that we are taking note of;
To find out more about 'what's new in 2019' log into  Smashbomb, and don't forget to leave those reviews from the holiday season… 🙂