---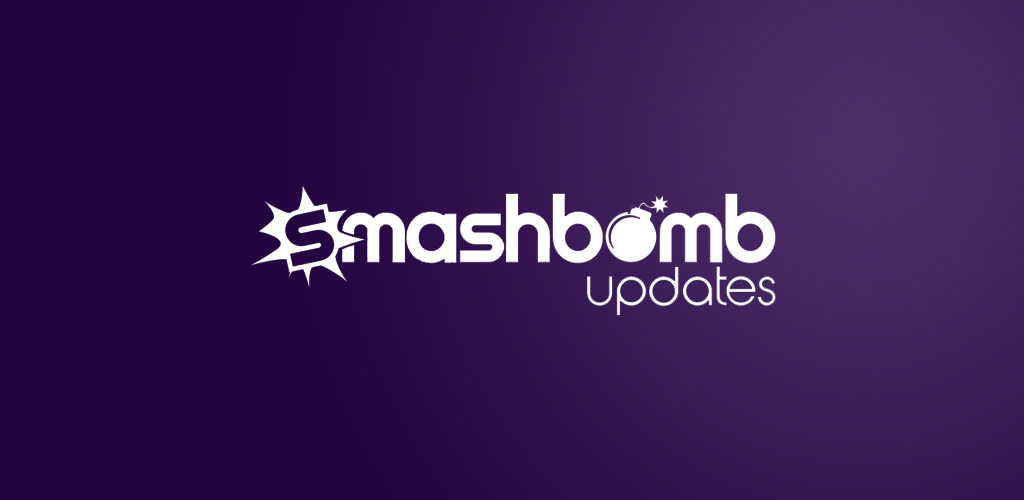 15

Nov 2019
New Widgets! (v.19.11.13)
As you might have seen on the blog or on Smashbomb itself – we have some great new widgets for you to personalize your blog or website with that great Smashbomb touch!
Well, I'm here to say that we love widgets – and we love that you love them too – so that's why we have a brand new one!
Rating Breakdown Widget
Found in the Profile Bar, under Account settings, you'll see the tab for the Widgets. Alongside our previous two widgets, at the bottom, you'll see the Rating Breakdown Widget!

This lovely little widget allows you to show a breakdown of the ratings for ANY item on Smashbomb! Not only does this look great on a blog post, but it also helps all your readers with some context for your review – so they really know how your opinion stands out!

Underneath the fantastic rating breakdown, you also get the description of the item, so let Smashbomb do the hard work for you – and spend more time on your great content!
Just like both of our other widgets, this is fully customizable, so if purple and orange isn't your thing – feel free to spice it up and make it completely personal to you.
Once it's all designed to your unique style, all you need to do is copy and paste the generated HTML code at the bottom and paste it into your website – how simple! The only thing to take into notice is that the widget does need IFrame support.
Other Smashbomb Widgets
If the rating breakdown isn't your style, we have two other widgets Smashbomb that might take your fancy…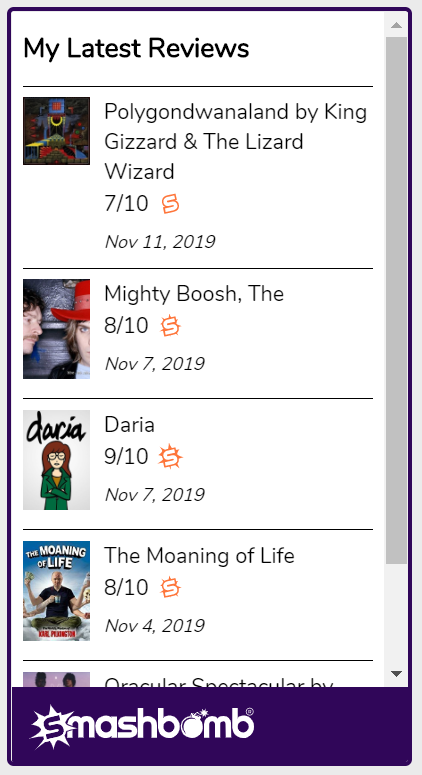 Of course, we have the original and fan favorite: The Latest Reviews Widget. Showcasing your most recent rated items on Smashbomb.
You can pick one category of items to display or really showcase your opinion and show all your latest ratings and reviews.
Maybe if you just want a description of an item, the cleverly named Item Description widget might be for you.

Giving your readers just that added bit of context for a film they might neer had heard of – leaving you with more time to write your heart out in a great review!
Feel free to tag us in your posts if you install a widget to your blog or site – we love to see our Smashbomber's creativity 🙂
More Coming Soon
On the Widgets page, you'll see a 'More Coming Soon' section, and that's because… there is, even more, coming soon
Happy Reviewing!