---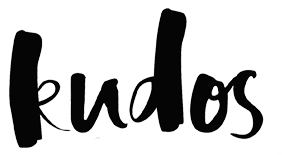 26

Jul 2017
An Introduction To Kudos Points (KP)
Users are able to earn points, known as 'Kudos Points' or 'KP', in return for positively contributing to Smashbomb. KP will be visible to all other users and can be lost as well as gained.
A key part of the Kudos Points system is that users can award KP to other users to reward high-quality submissions or remarkable content.
What are Kudos Points useful for?
For kudos!
For influence. Users with a higher KP score are given more KP to award to others (leading to greater influence within the Smashbomb ecosystem)
For followers – users with higher KP are automatically 'suggested' to others to follow and are a signal of trust and authority. Also, awarding KP is a great way to win over new followers…
To unlock features – user with higher KP will be able to unlock certain admin features
Giveaways – we will be running regular giveaways to users. Those with higher KP will qualify for better giveaways
Much more to come…. (including leaderboards, badges, titles, etc)
How can I earn more Kudos Points ?
You can earn KP in any of the following ways:
User-to-user rewards (KP awarded from other users for submitting high quality content)
Daily login (1 KP for every new day you login)
Rating items (1 KP per rating)
Bonus KP (bonus KP manually awarded by Smashbomb for other positive activity)
More to come!
I can award KP to other users? What's that all about then?
Yes you can! Every day, you are automatically given a number of KP to award to others when you see any kind of high-quality or remarkable content that you feel should be rewarded. Note that awarding daily KP does not reduce your own KP score in any way.
The number of KP to award each day is determined by your own overall KP score – in other words, you become more influential as your own KP increases.
Here is a guide to how much KP you can award to others each day based on your own KP:
Your KP score (Number of KP you can award to others)
1 -20 (2)
20 – 49 (3)
50 – 99 (4)
100 – 249 (5)
250 – 499 (6)
500 – 999 (7)
1000 – 2499 (8)
2500 – 4999 (9)
5000+ (10)
(note – this is subject to change)
You can award KP by clicking the 'Kudos' link below any user content:
Clicking 'Kudos' will award the user with one KP, and notify them of the content that was rewarded. You can only award KP to content once, and you are unable to give kudos to yourself.
How do I know how many KP I have?
You are able to see your current KP tally by visiting your profile. Your KP score is listed next to the 'Average' rating score data:
You can also see your KP in brackets wherever your name is mentioned. That's pretty much everywhere else!
Is it possible to lose Kudos Points (KP)?
Yes! We have our moles who are always on the lookout for mischievous skullduggery!
Here are a few ways you can lose Kudos Points:
KP cheating, including using multiple accounts to award KP (to selves or to others)
inappropriate behavior
spamming
foul or abusive language
other stuff deemed to be antisocial or against the spirit of Smashbomb!