---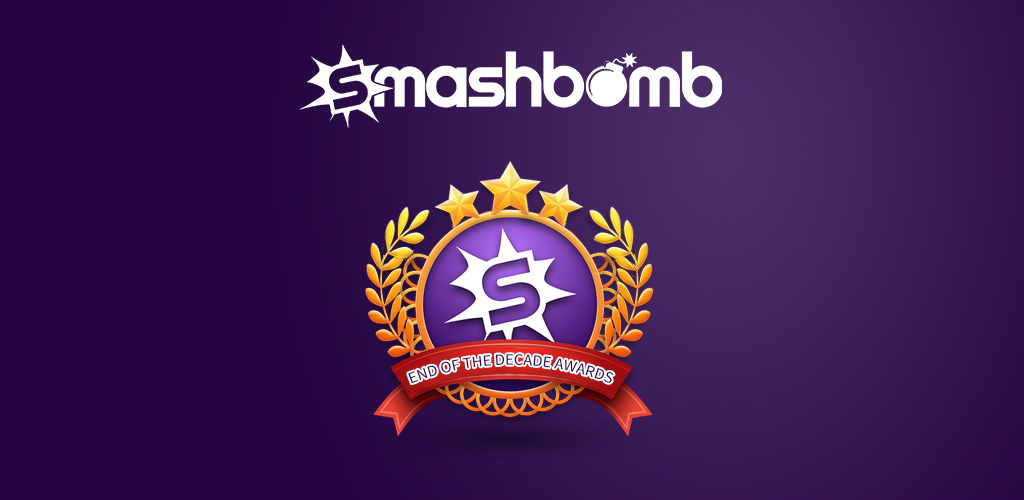 14

Feb 2020
Smashbomb End of Decade Award Winners!
The Smashbomb End of the Decade Awards are over, and we have our winners!
You – the Smashbomb community – have been voting since the start of January to help us discover the best entertainment from the last decade, across nine different categories.
There were a total of 44 polls to vote in for the awards, beginning with the nomination polls for each category, and concluding with the final poll for each category.
The Smashbomb team would like to thank every Smashbomber that has taken part in our award polls, we hope to be able to do similar events in the future!
You can see the full list of winners in this post, but first, we picked out some of the interesting results throughout our final polls. In the TV category, 'Game of Thrones' won, with almost double the number of votes than second-placed 'The Haunting of Hill House'.
Whilst in the Movie category it was a closer call, with 'Avengers: Infinity War' narrowly beating 'Deadpool' and 'Moana'.
There was a landslide victory in the Book category for 'Doctor Sleep' which easily beat 'Wonder' and 'Still Me' amongst others.
The biggest margin of victory came in the Tabletop Games category, with 'Cards Against Humanity' receiving 5x the number of votes of second-placed 'Exploding Kittens'.
The most voted in polls were the Movie and TV polls.
And the winner is…
Best App – Instagram!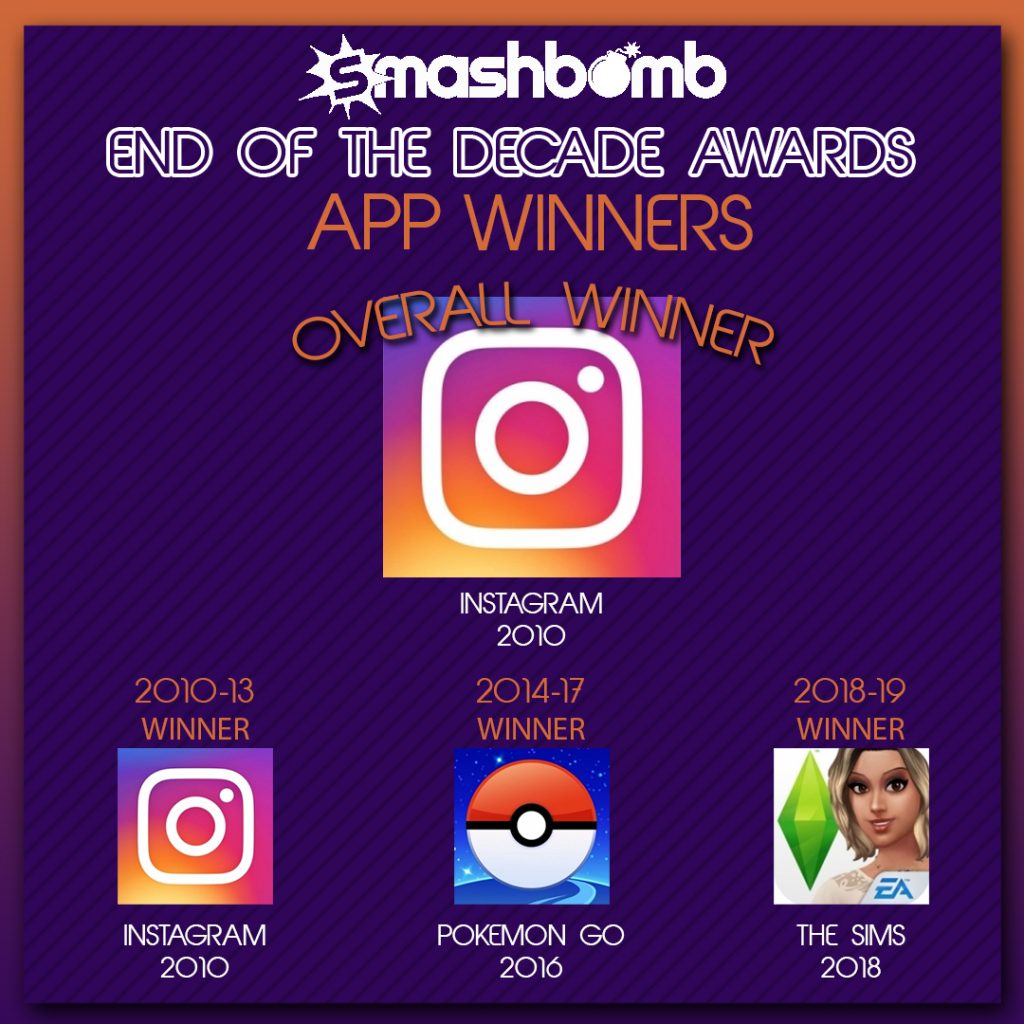 Best Book – Doctor Sleep!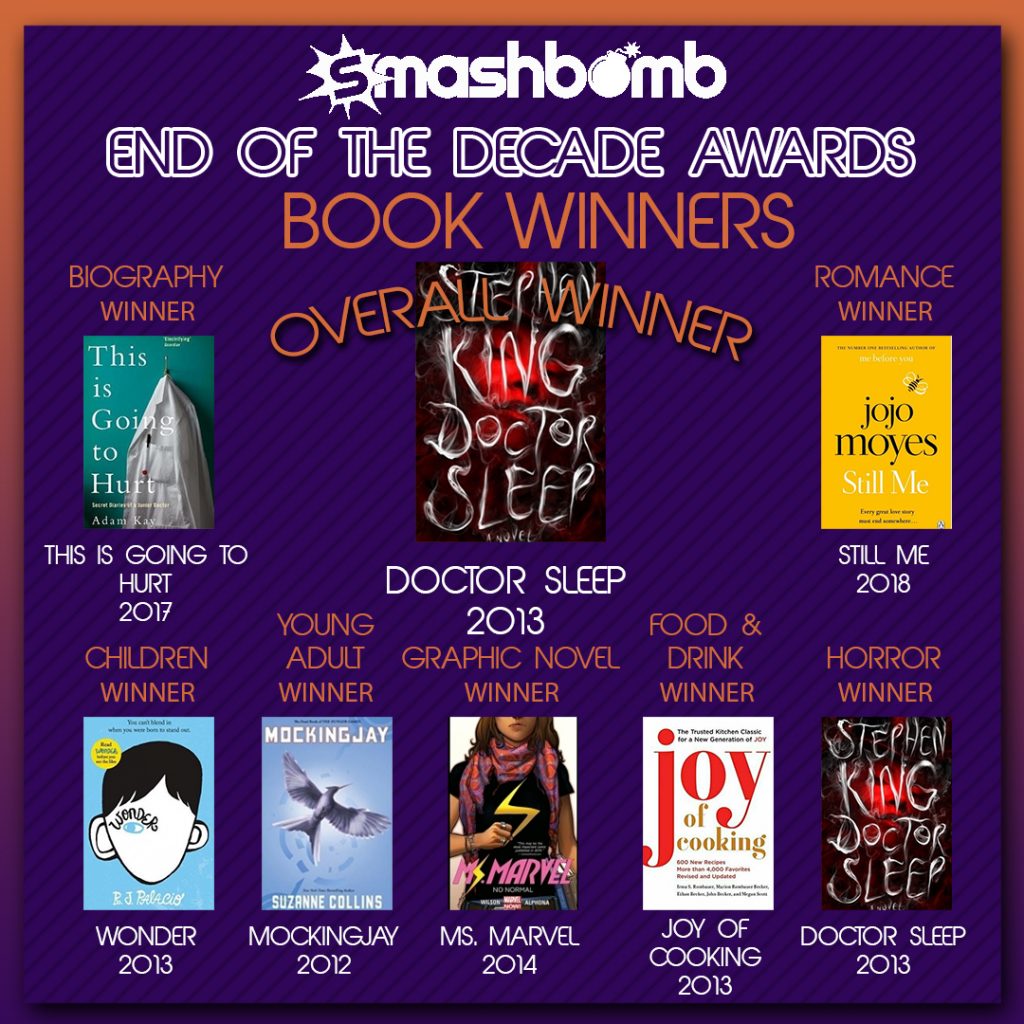 Best Movie – Avengers: Infinity War!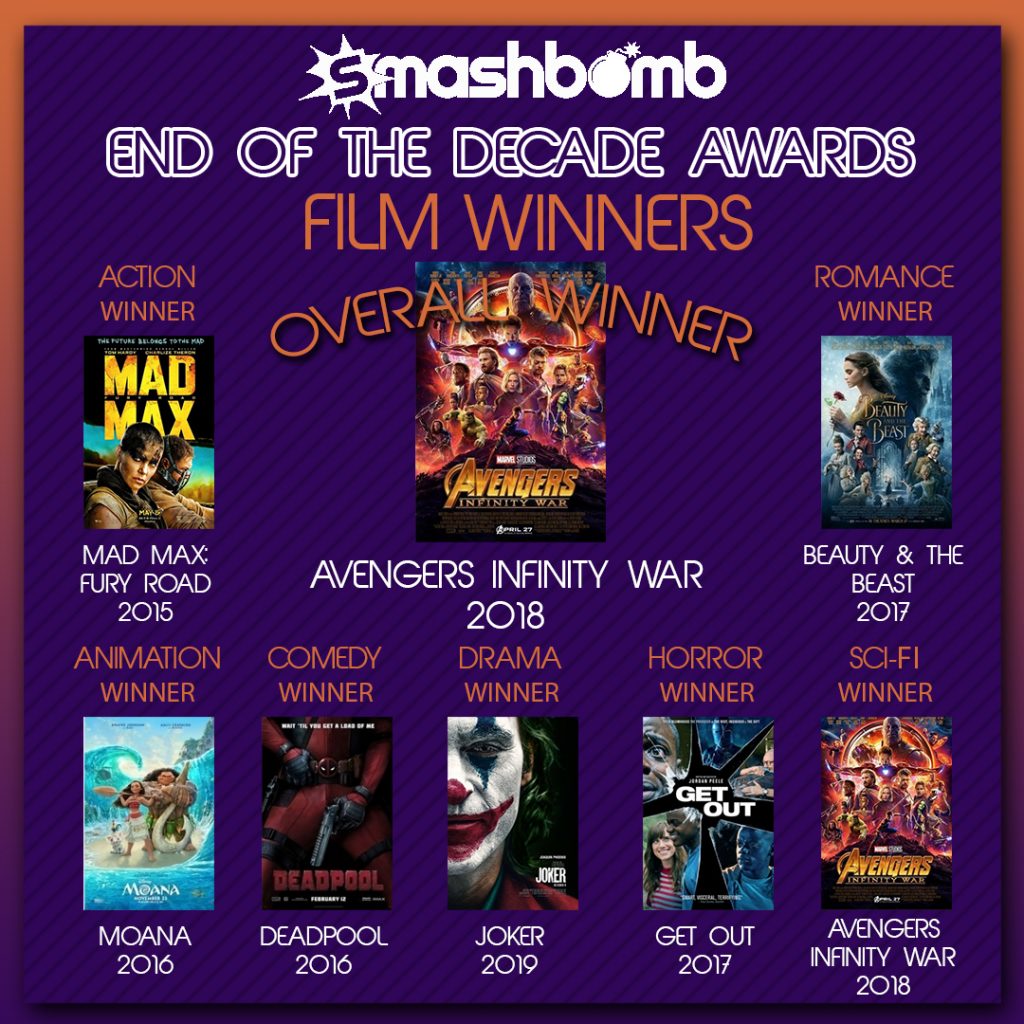 Best Podcast – The Last Podcast On The Left!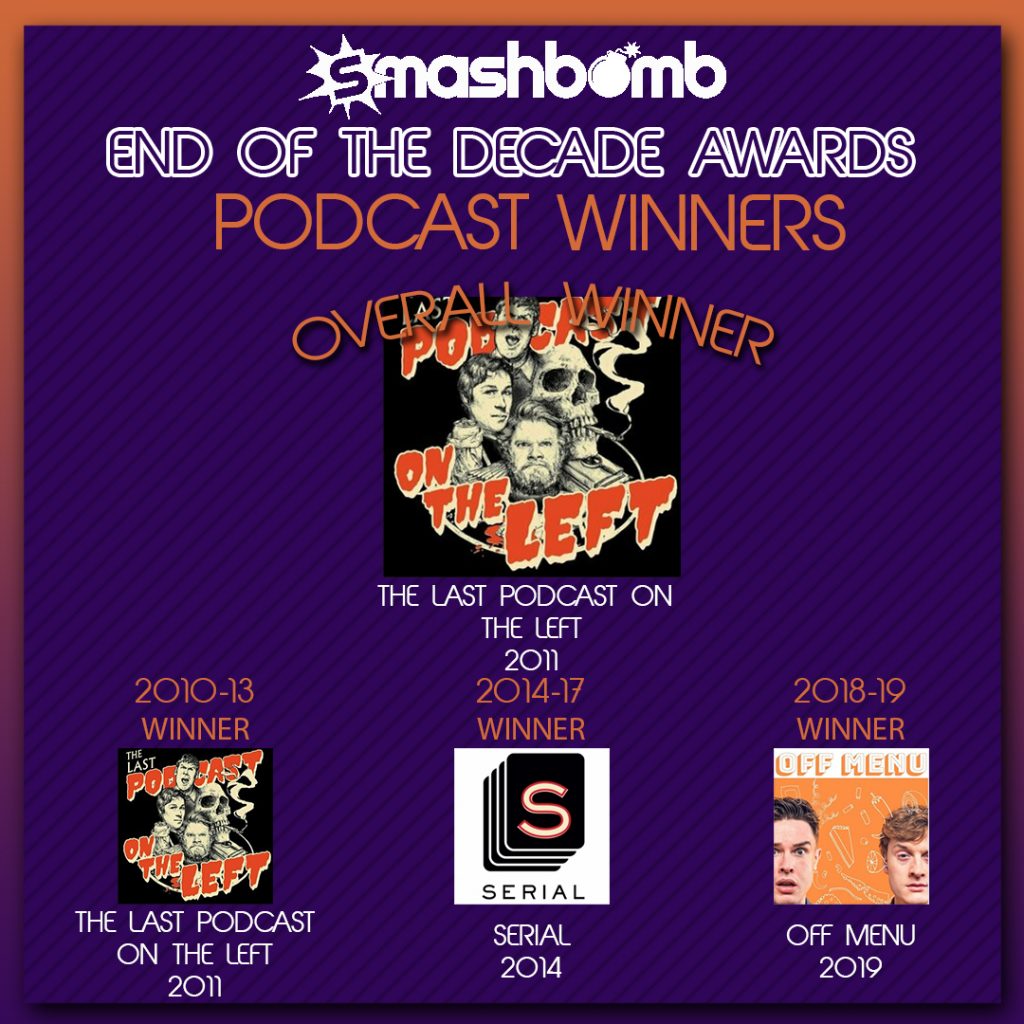 Best Tech – Playstation 4!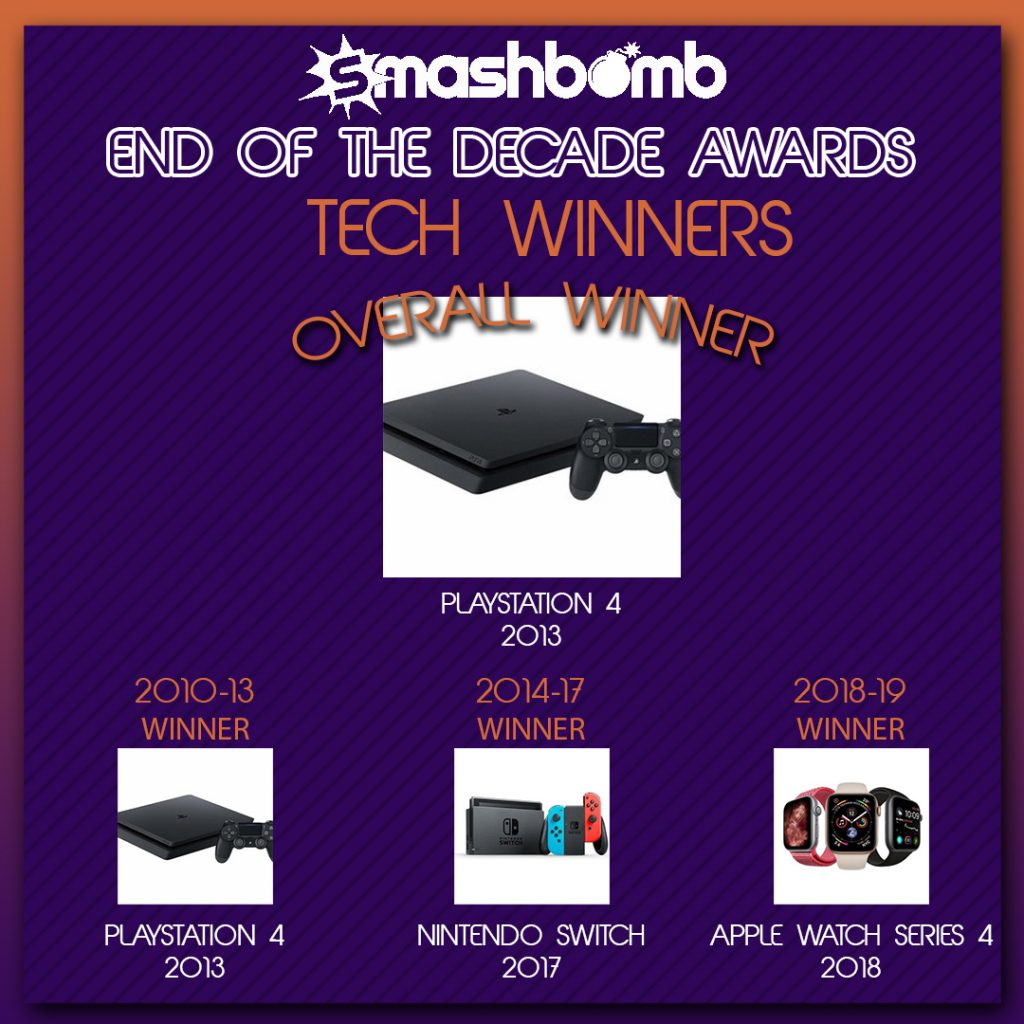 Best Tabletop Game – Cards Against Humanity!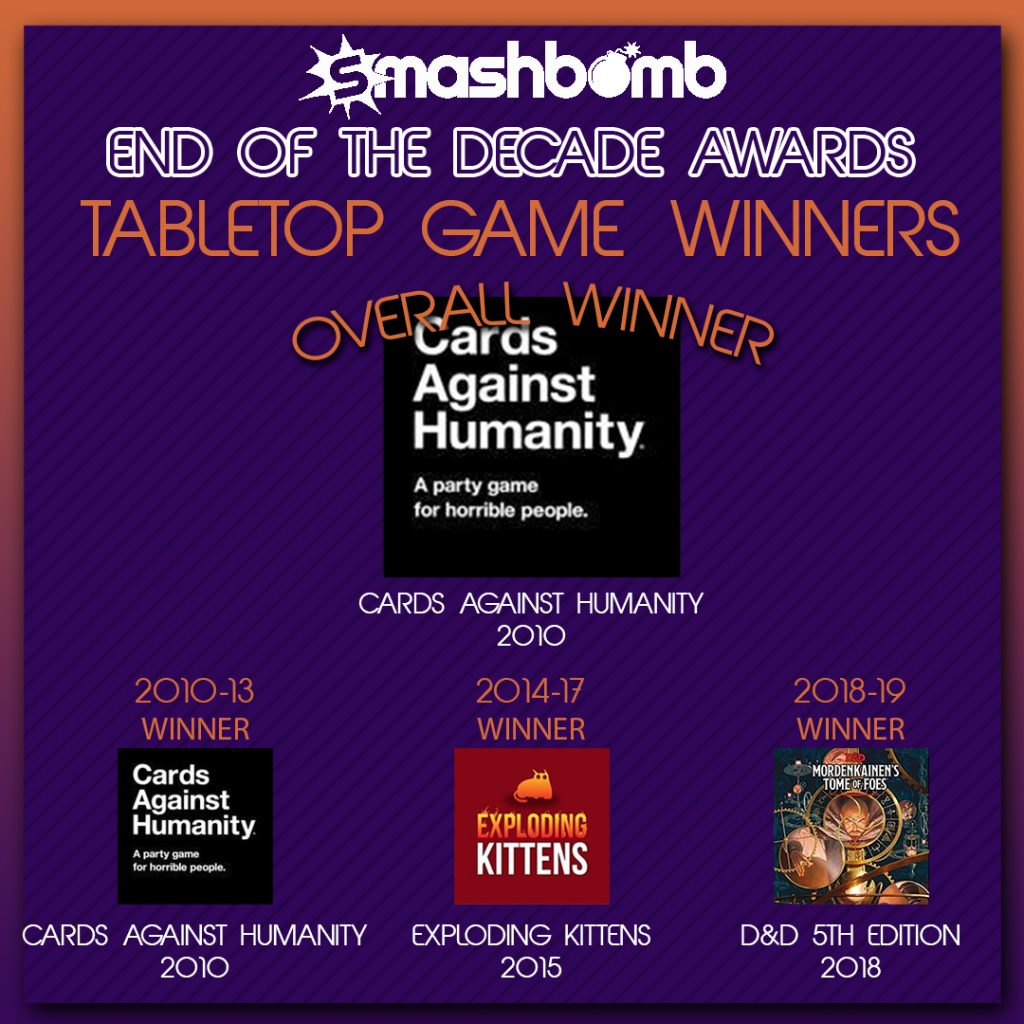 Best Music – Guardians Of The Galaxy: Awesome Mix Vol. 2!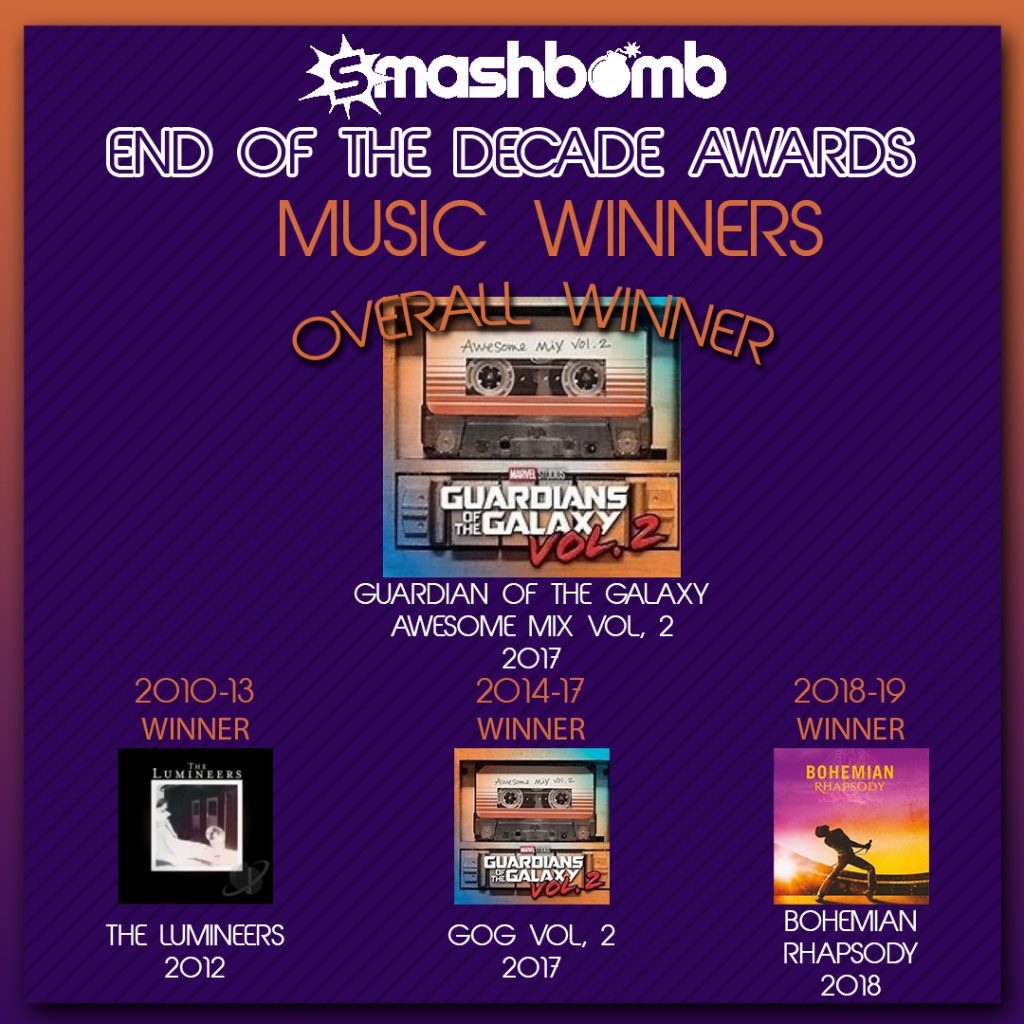 Best TV – Game Of Thrones!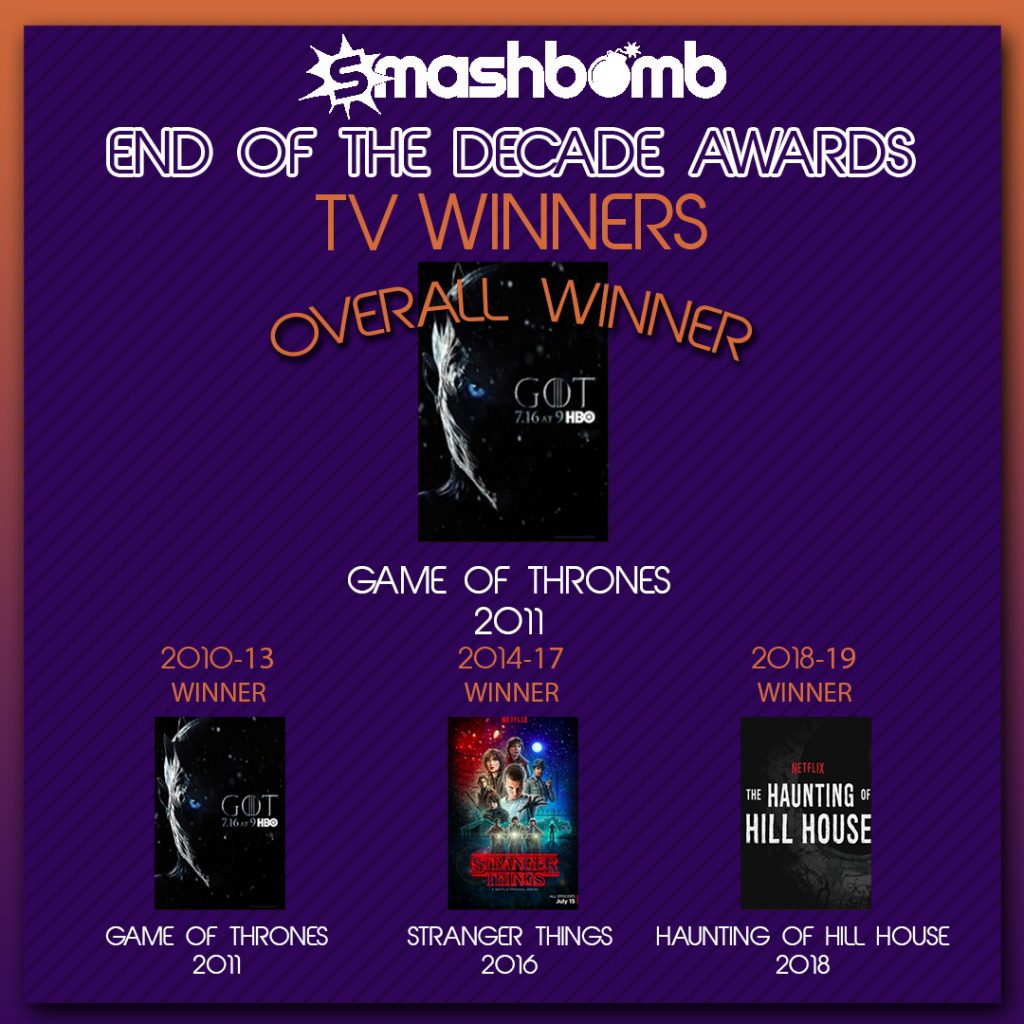 Best Video Game – Grand Theft Auto V!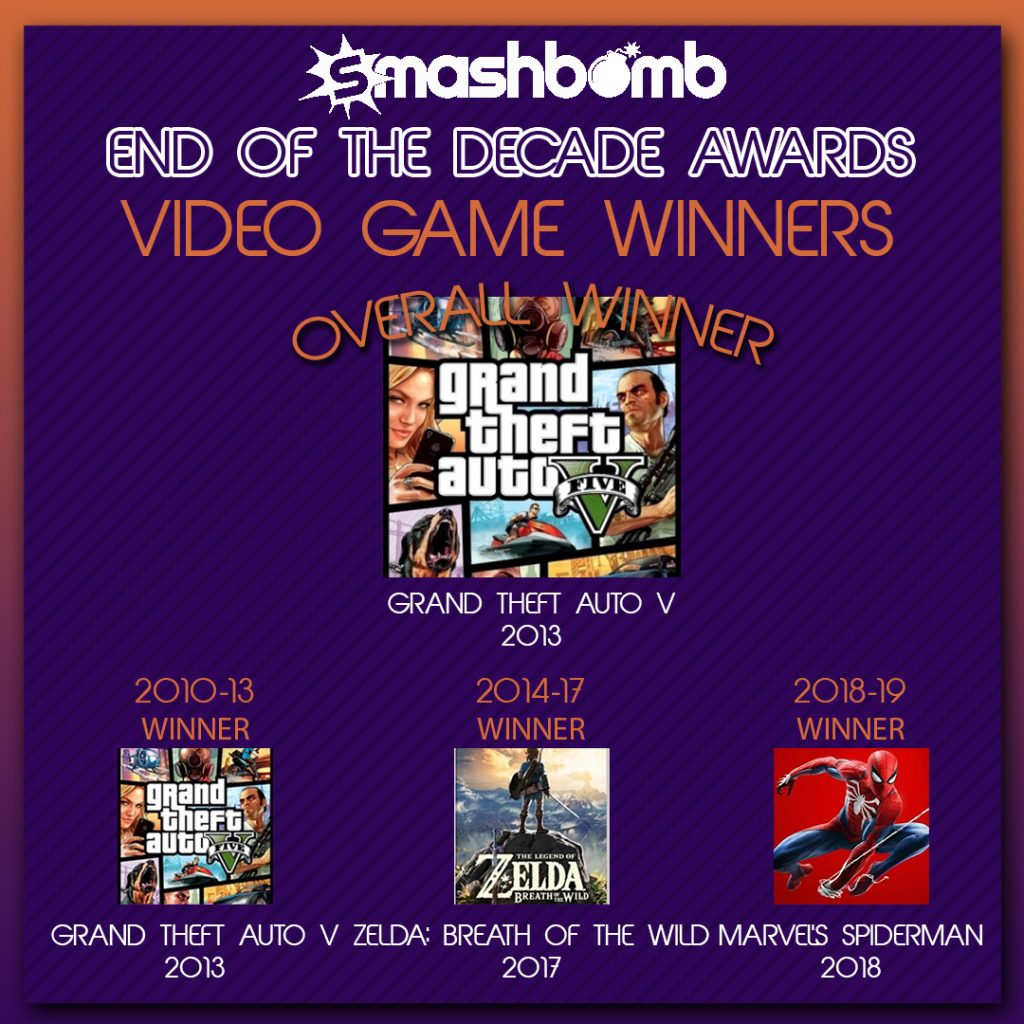 Make sure to keep your eyes on Smashbomb and our official social media pages to keep up to date with what we are working on and future events like this one!
And if you don't have a Smashbomb account yet, what are you waiting for? Head to https://smashbomb.com/ to create your free account now to make sure you can take part in events like this one!
Happy Reviewing!
The Smashbomb Team.