---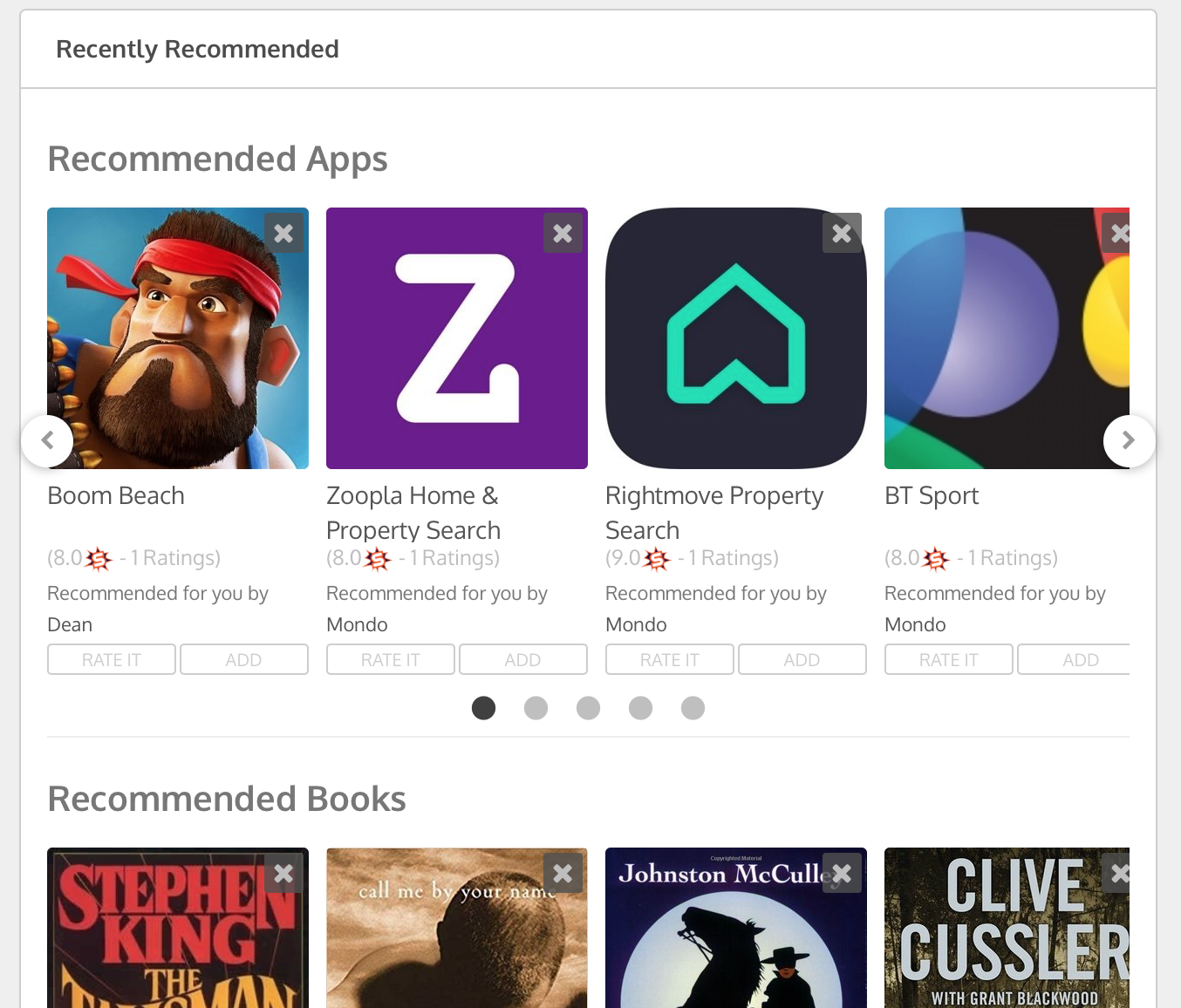 25

Apr 2018
Discovery Revamp And More! Smashbomb Update (v18.04.25) Is Now Live
Today, we have published an update that will improve, amongst other things, how you discover new items from people you follow.
'Discover' Page Revamp
Previously, the 'Discover' page displayed trending items that you haven't rated, but this led to, in many cases, relatively static content that by it's nature didn't change very often.
We have now replaced this with 'Recently Recommended' – a page that displays items recommended (in this case, a recommendation is where the 'recommender' has rated it 8+) by those you follow. These items are displayed in chronological order and split into category-specific carousels. Only items you haven't already rated will be shown and items can be hidden if they aren't of interest to you.
Don't worry, if you still prefer the 'Trending' view – thats still accessible from the page menu.
Save As Draft
We have now added the option to save your posts and reviews as drafts. Simply click on the small arrow icon next to the 'Submit' button and you will see the 'Save As Draft' option.
Clicking this will save the content you have written. This will be visible and ready for you to carry on from where you left off the next time you visit that item on any device.
List Interface Improvements
We have added the following options to items you have added to a list:
Now, you can quickly move list items to the top or the bottom of a list without having to manually drag and drop them into place each time.
View Users Reviews From Their Profile
Previously, you were able to see what rating a user had given an item by visiting their profile and then seeing their ratings in a list.
We have now added an 'eye' icon next to reviews from that user which, when clicked, take you directly to their review of the item (so you don't have to trawl through all of the reviews of the item to find their review).
This will only appear when the users has written a review as opposed to just adding a rating.
Lots of other tweaks!
We have added many other small tweaks and improvements including further optimizing page load speeds.
We hope you enjoy the update!
Team Smashbomb